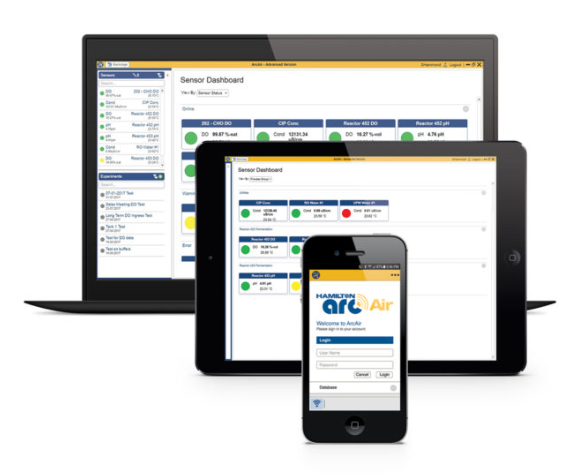 Arc Intelligent Sensors
Arc tools can be used to rethink sensor management and eliminate the shortcomings of at-line transmitters. Computers and mobile devices equipped with ArcAir software can communicate wirelessly with up to 31 sensors and streamline configuration, calibration, and other common workflows.
Item Description
ARC MICROTRANSMITTER – The transmitter is built into the sensor. Data stays with the sensor at all times.
ARC WI WIRELESS ADAPTERS – Optional Arc Wi adapters enable Bluetooth communication while maintaining hardwired control signals.
HARDWIRED SENSOR OUTPUT – Arc sensors include a robust connection directly to the process control system.
ARCAIR SOFTWARE – Configure, calibrate, and troubleshoot Arc sensors though ArcAir software.